Good News for secondary school students. The authority of Secondary and Higher Education (DSHE) just published its new DSHE Short Syllabus 2020. They released a 30 days short syllabus for their class 6 to class 9 students. From now you can download this new short syllabus of DSHE from here on our website BDNEWRESULTS.
Because this syllabus is available here on this website of ours. You will also find this syllabus on the authority's website www.dshe.gov.bd. They released this syllabus notice today on 29 October 2020. 
The DSHE authority confirms that they are going to send this secondary syllabus to all the educational institutes in our country. And then these institutes will implement this short syllabus from November 1.
DSHE New Syllabus 2020 Download
According to the new notice of NCTB, the national curriculum and textbook authority prepare a new short syllabus for all the secondary students of class vi to ix. This syllabus is for 30 days. The authority going to send this 30 days syllabus to all secondary education institutes in Bangladesh.
After sending this syllabus, all the educational institutes will start to complete this 30 days syllabus between 2 months include November and December.
[adToAppearHere]
Now from below you can download all these secondary schools' new short syllabus 2020. We here provide all the links where you can click and download your own class syllabus or even all class syllabus. 
Now go below and download all syllabus.
[adToAppearHere]
New Syllabus Download 2020 All School
[adToAppearHere]
www.dshe.gov.bd syllabus 2020
DSHE New syllabus 2020 is released by the www.dshe.gov.bd website. You can download all the class syllabus from reading this post.
We here updated and given a link to all the class new syllabus. So, don't feel any hard to find your all classes syllabus of this. You may already know that this new syllabus going to start on November 1 and will have to finish next months include November and December.
[adToAppearHere]
The Education minister announces this notice about this new secondary school syllabus 2020. So, don't wait for much to download this all class syllabus from here. All the education institutes going to start this new syllabus part lesson.
Check the below link and download your class by the class syllabus of NCTB. Or you can download all the class syllabus at the collective. 
Class 6 to 9 New Syllabus Download 2020
The education minister published a new notice about secondary school new syllabus of class 6 to 9. All the educational institutes are going to lesson to their students according to this syllabus. It will be finished in 30 days.
Are you finding your class 6 to 9 new syllabus? here is this all syllabus download link. Click the below download link and download your class new syllabus 2020.
[adToAppearHere]
[adToAppearHere]
[adToAppearHere]
[adToAppearHere]
Download Revised Syllabus 2020 Copy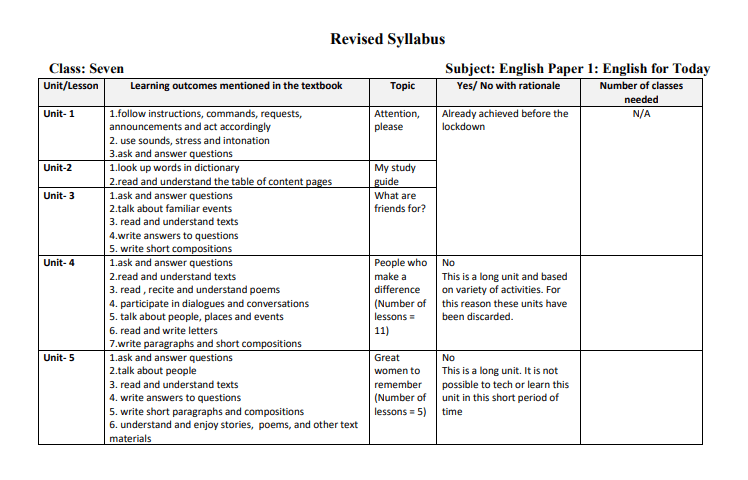 [adToAppearHere]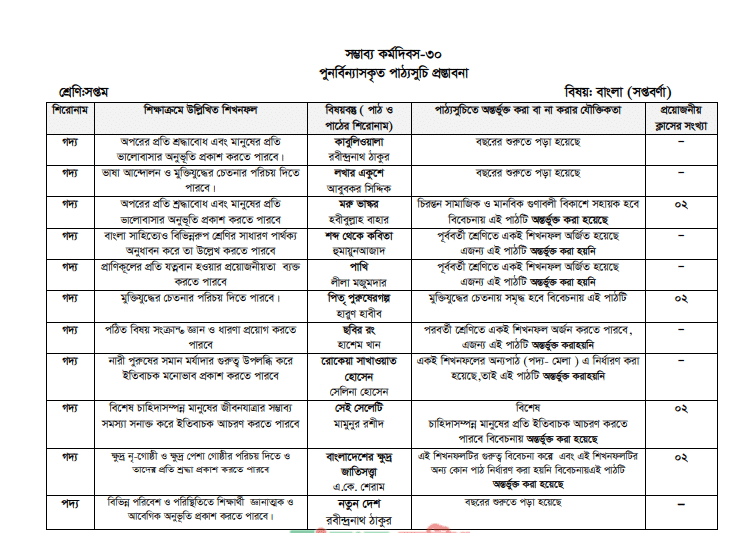 [adToAppearHere]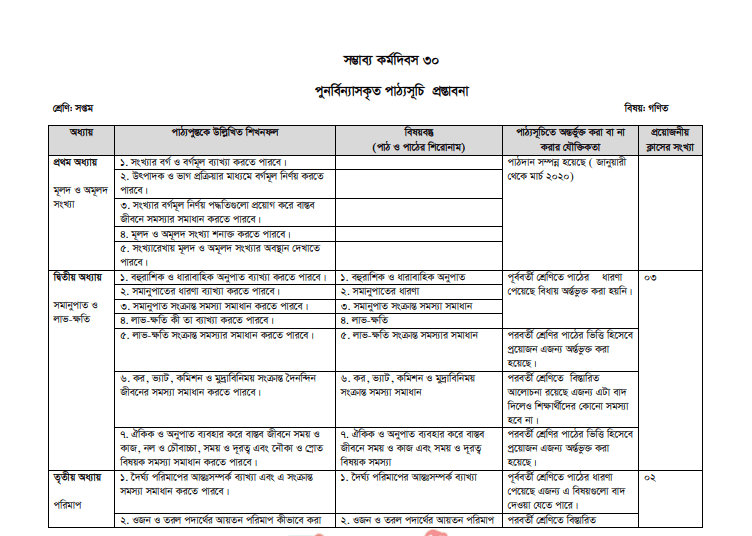 For more information about this please stay with us and keep visiting our website www.bdnewresults.com regularly. 
Also, check this- DSHE Job Circular 2020 – পদ সংখ্যা ৪০৩২