If you are a student of Class 10 and SSC candidates then this post is all about you. Because in this post we are going to discuss the SSC 2022 Assignment. As of today DSHE authority published SSC Batch 2022 assignment for the 1st week. In this assignment 2021, they include Bangla 1st paper & Math subject. This assignment is mandatory for the SSC candidates or class 10 students. So now you all have to complete this assignment. And we here published the SSC assignment syllabus, questions along answers. Read this full post and download the SSC Assignment 2021 answer pdf file that we have given below.
[adToAppearHere]
SSC Assignment
After a long time discussion, finally, the Education Ministry published the SSC Assignment notice. Today The directorate of Secondary and Higher Education released this SSC assignment 2021 for the 2022 exam. According to the assignment syllabus, the authority will publish a total of 25 weeks of assignment. Each of the week's students of class 10 will receive a new assignment subject. For this 1st week, the authority gives Bangla 1st paper & Math assignment to the students to complete. Within the 7 working days, students will have to complete this assignment.
[adToAppearHere]
Then students have to submit it to their respective school teacher. So for the SSC candidates, this assignment is very important. Authority gives this assignment task so that students will continue their syllabus study and that will help in the upcoming SSC exam 2022. So read this full post and collect the assignment syllabus, questions, and also answer. This post is going to help you a lot.
SSC 2022 Assignment
The Directorate of Education decides that they will take Assignment SSC exam 2022 for the class 10 students. Today they published SSC 2022 Assignment syllabus notice on their website. Earlier they have published the SSC Short syllabus 2022 exam. Now they want to finish this assignment with the students. So that doing for this assignment, SSC candidates will able to complete their SSC short syllabus for the upcoming board exam. Students of class 10 will also be able to continue their studies.
[adToAppearHere]
According to the notice, this SSC assignment 2021 will continue for 25 weeks. So if you are a student of class 10, you have to do assignments till the 25 weeks. For this 1st week authority already publish the Bangla 1st paper & Math assignment. They will publish new assignments each week. And students have to complete weekly assignments when the authority will publish. Class 10 students will get a total of 7 working days to prepare their weekly assignments.
SSC 2022 Assignment Syllabus PDF
After publishing the SSC assignment 2021 syllabus for the exam of 2022. All the students are looking for the assignment syllabus Pdf file to download. Many of you also asking us to make this assignment PDF syllabus. So for you, we here make this assignment syllabus, routine, notice and uploaded. According to this assignment syllabus, a total of 25 weeks of the assignment will be published. Every week authority will release a new subject assignment for the class 10 students. SSC candidates will have to complete this assignment every week. Now Download the full week SSC Assignment 2022 Pdf from the below.
[adToAppearHere]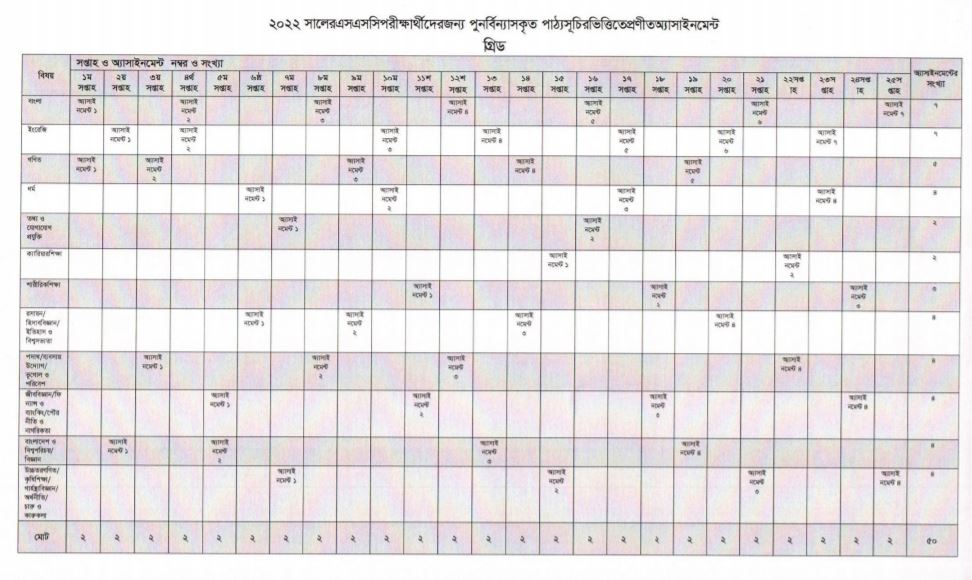 SSC Assignment Syllabus PDF Link
[adToAppearHere]
Besides our website, you can also download this SSC assignment syllabus from the official website of the authority. There you can also found assignment notice-related information. So this post is applicable for only the SSC Class 10 students.
SSC Batch 2022 Assignment
DSHE authority published an assignment for the SSC Batch 2022. Now all the class 10 students will have to collect this assignment and complete it. If you are a candidate for the upcoming SSC 2022 Exam, then this post is for you. Because for you authority released a total of 25 weeks assignment. Due to coronavirus, all the educational institute in our country has been closed since last year. So for the school authority, it is not possible to take the class. But SSC students need to complete their syllabus. To continue their study now authority published this weekly assignment. Here you will find these assignment questions along with the answer.
[adToAppearHere]
SSC 2022 Assignment Answer
Now if you are looking for the SSC 2022 Assignment Answer of 2021. Then you are in the right place to collect your answer. Because in this post we are going to provide you this SSC 1st week assignment answer. In this beginning week, authority includes class 10 Bangla 1st Paper & Math assignment. So now all the students need to collect this week's assignment answers. And here we come up with the full answer to this assignment in 2021.
[adToAppearHere]
For you, our team member already makes this assignment week solution pdf for you. And we added it here for you to collect. Therefore anyone of this class 10 can come here and download the answer pdf file or picture. We always believe in quality, not quantity. So the answer we added here are 100 % authentic for our readers to collect and prepare their assignment. We also will publish the all-week class 10 assignment here on our website. To collect solutions you have to read this full post.
SSC Assignment 2021 Answer
Here you also find the SSC Assignment 2021 answer of all week. The reason we added this keyword, now many of you may also use this keyword to find this assignment post. As we posted this post here for the class 10 students of SSC candidates for the upcoming exam 2022. For this 1st week Bangla 1st Paper & Math assignment 2021 solution everybody will be searching for to get.
[adToAppearHere]
As we publish this assignment solution here on our website for not only this week but another week also. You need to come here and read this full post first. Then you will get a link where you have to click to download the solution. We also here added an assignment answer picture. So that our students easily find solutions and can collect to complete their assignment.
Read- SSC Assignment Answer 2021 for the 2022 Examination (1st Week)
SSC Assignment 2022 Bangla Answer
As authority published SSC 1st week Bangla Assignment 2021. Now you will find here this assignment answer. Bangla 1st paper SSC Assignment solution is available here for you to download. From the below firstly check the Bangla assignment question and then you will find the answer link of it. Just click on it to collect Pdf solution.
এসএসসি এসাইনমেন্ট বাংলা ১ম পত্র সমাধানঃ
[adToAppearHere]
Answer:
[adToAppearHere]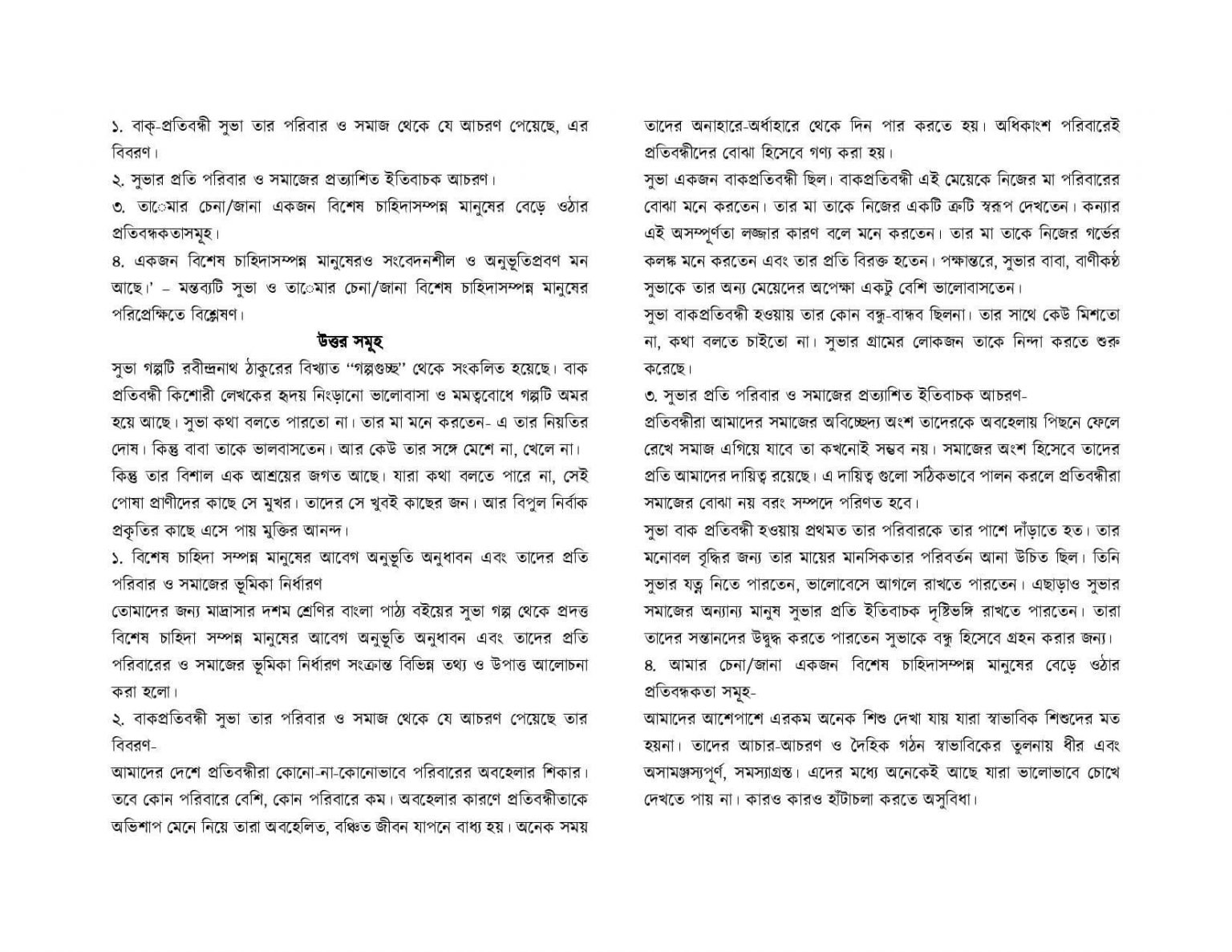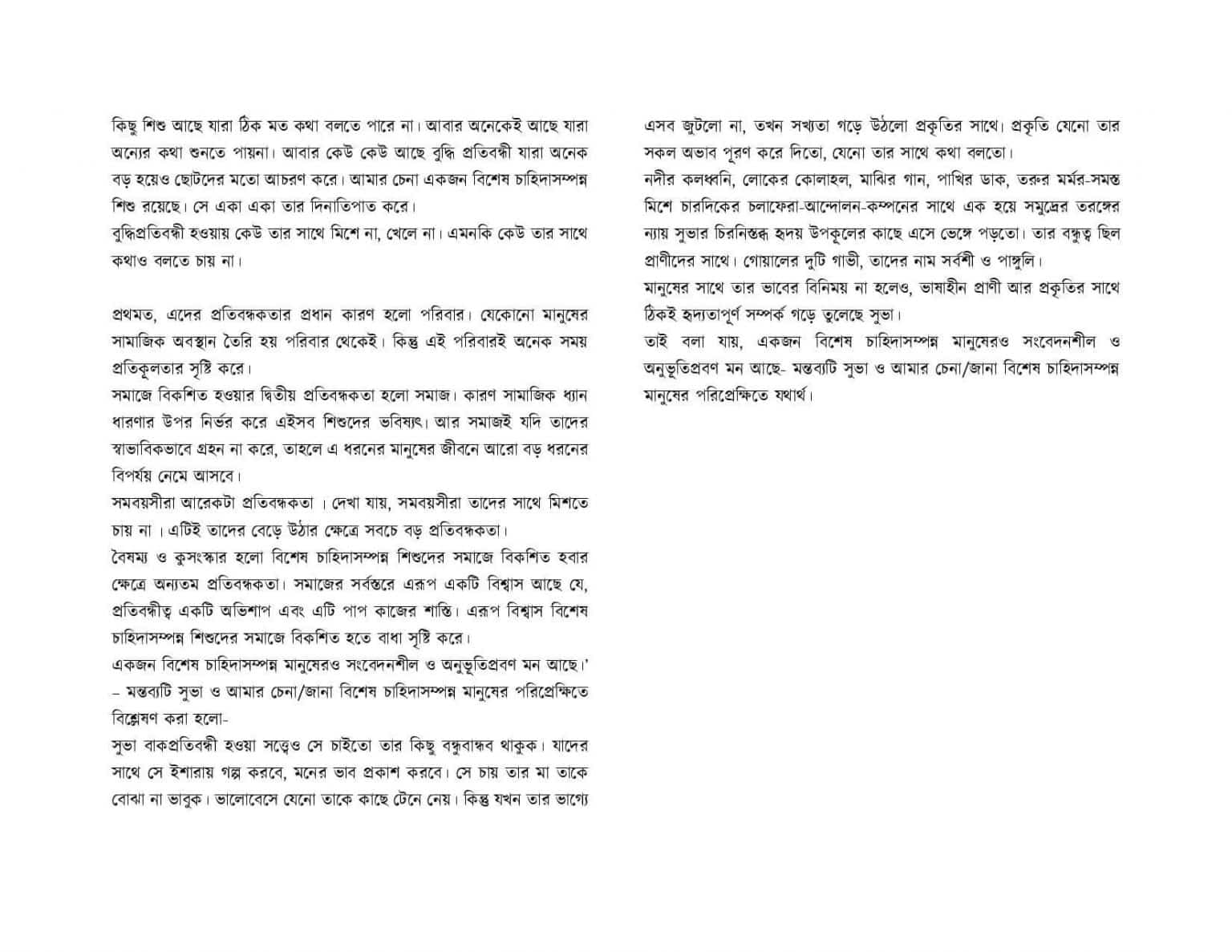 Credit: Khansworkstation
SSC Math Assignment Answer
After the Bangla assignment now you can also able to collect your SSC Assignment 2022 Math answer in 2021. For our readers, we here also publish this 1st week math assignment solution Pdf. Our given link of the solution is very easy to download. Just click on it and it will start to download as a PDF version. Also, a picture version of the solution is here for you. Check below.
এসএসসি গণিত এসাইনমেন্ট ১ম সপ্তাহ সমাধানঃ
[adToAppearHere]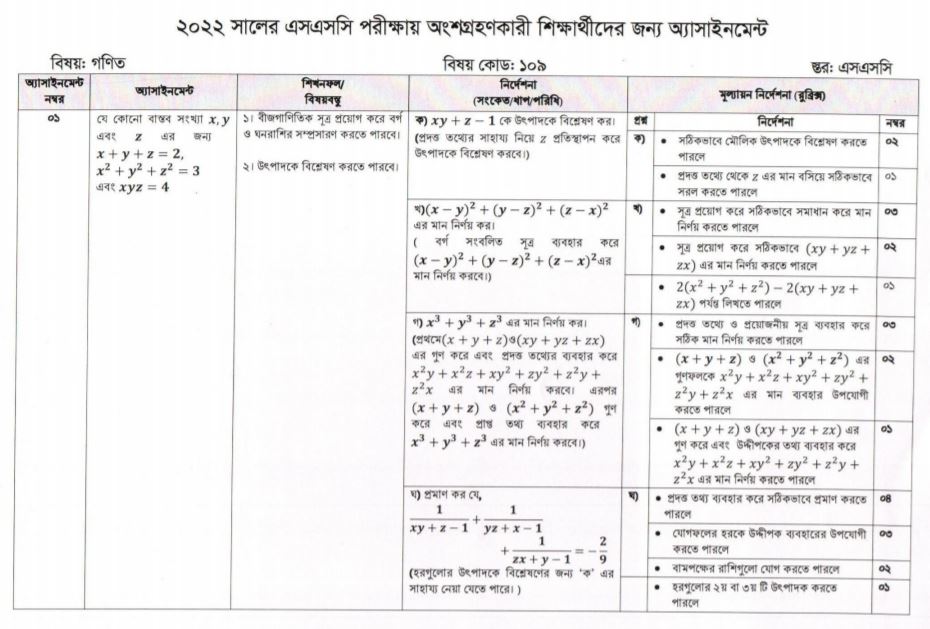 Answer:
[adToAppearHere]